Xiamen Keheng, Building BRICS "Green Pipeline"
---
2021From September 8 to September 11, 2002, the 21st session with the theme of "new opportunities for international investment under the new development pattern"China International Fair for Investment and TradeAt the grand opening of Xiamen International Convention and Exhibition Center, the exhibition focused on new products, new technologies and new business type, focusing on the latest achievements of BRICS industrial cooperation, helping BRICS countries seize opportunities for change, speed up industrial transformation and upgrading, and achieve common development. Xiamen Keheng to "green, low-carbon, smart" water-saving pollution control cutting-edge technology, products, applications, etc.Green BRICS Exhibition Area, when"golden key"Meet"green gold brick", the double gold superposition allows merchants at home and abroad to see more investment opportunities. Keheng has set up a "green pipeline" to the BRICS countries and won high praise from leaders and experts at home and abroad.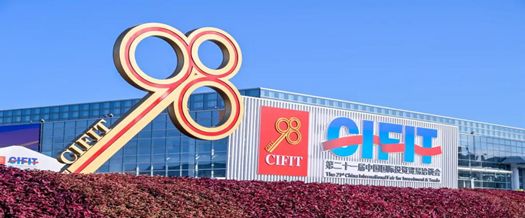 Focusing on the theme of green BRICS, the 2021 BRICS New Industrial Revolution Exhibition, held in the same place as this CIFIT, specially opened up"Green BRICS Exhibition Area"Causing the Ministry of Industry and Information Technology Vice Minister Xin Guobin's high attention, on the afternoon of September 7, Vice Minister of Industry and Information Technology Xin Guobin inspectedGreen BRICS Exhibition Area. Song Cai-shou, deputy secretary-general of the China Green Supply Chain Alliance Water Conservation and Water Treatment Industry Committee, reported on the overall situation of the Green BRICS exhibition area,Zheng Bingli, Chairman of Xiamen KehengWe participated in the report together. Keheng Green Industry and "Intelligent" Manufacturing have integrated technology, products and applications to build a unique "green booth" to promote the high-quality development of Xiamen BRICS Innovation Base. Typical cases of Keheng ecosystem, industrial core technology, green factory, green supply chain and environmental protection were unveiled 9▪8 Fair, won the praise of people from all walks of life.
9On the 8th, President Guo Youzhi of Desalination Branch of China Water Conservancy Enterprises Association and his party visited Xiamen KehengGreen BRICS Exhibition AreaDuring the visit, he heard a brief report by Zheng Binglu, chairman of Xiamen Keheng Company. The president highly praised Keheng's leap-forward achievements in recent years and hoped that through the international window of Green BRICS, Keheng's advanced pipelines and valve series green supply chain advanced technologies and products would be deeply penetrated into BRICS countries to help green development with green technologies.
Xiamen Keheng as China's green environmental protection industry"green pipeline"The system solution provider has always practiced green and low-carbon development, adhered to the production of" green, low-carbon, and clean ", and adhered to the diversification of products such as" corrosion resistance, acid and alkali resistance, high temperature resistance, and long life ". A number of typical projects have been established in high water consumption industries such as steel, petrochemical, textile, papermaking, light industry, medicine, and municipal engineering, seawater desalination engineering, sewage resource engineering and high salt wastewater zero discharge engineering, UPVC, CPVC, PPH, PPR, PVDF and other corrosion-resistant, acid and alkali-resistant, high-temperature resistant pipes and fittings in its" green pipeline family ", as well as a variety of green environmental protection new products such as double ball valves, electric/pneumatic ball valves, butterfly valves, bottom valves, check valves, Y-type filters, etc., have covered the whole country, Europe, America, Southeast Asia and other markets through good reputation, green technology, intelligent management and other modern means. In addition, Keheng's green products and technologies are widely used in chemical industry, fire protection, power plant construction, electroplating, PCB production line, photovoltaic, papermaking, pharmaceutical and other heavy acid and heavy alkali industries.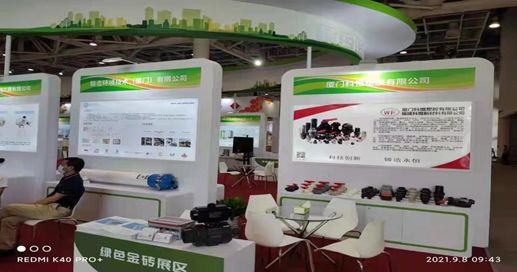 9On the morning of January 10, President Guo of Desalination Branch of China Water Conservancy Enterprises Association, President Su Minglue of Xiamen Kunyang Membrane Technology Co., Ltd., Deputy Secretary General of China Green Supply Chain Alliance Water Saving and Water Treatment Industry Committee Song Cai Shou, and President Jiang Pinghui of Ecological Union Network visited Xiamen Keheng Company on the spot. President Guo highly affirmed Keheng's outstanding achievements today and placed high hopes on its future development. Looking forward to Keheng's future in the field of green industry and intelligent industrial control have more in-depth attainments, build"green pipeline", continue to explore and innovate, research and develop new products, so that more green scientific research and application results to help environmental protection manufacturing high-quality transformation and upgrading.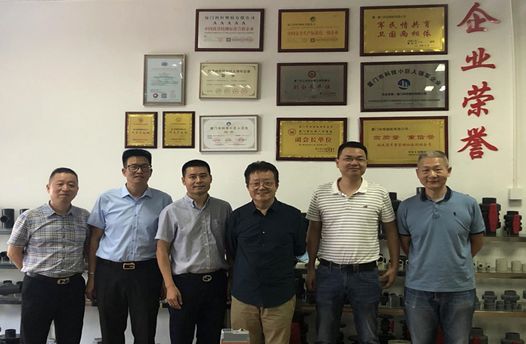 The 21st CIFIT has ended perfectly, the "double carbon" goal has been anchored, and the "green wind" is blowing at the CIFIT ". Keheng is taking advantage of the east wind to break the huge waves. In the process of opening up and cooperation, Keheng is actively participating in deepening the construction of ecological province and national ecological civilization, taking green low-carbon carbon reduction as the key strategic direction, promoting pollution reduction, carbon reduction and synergy, and taking green low-carbon circular development as the main line to promote the comprehensive green transformation of economic and social development. We will be ready to set sail, forge ahead, scientific and technological innovation, casting eternal.