Fujian Keheng & Changtai Phase I Construction Project Successfully Signed
---
On the morning of March 10, Fujian Keheng New Materials Co., Ltd. (hereinafter referred to as "Fujian Keheng") and Fujian Changtai First Construction Co., Ltd. (hereinafter referred to as "Changtai"
First Construction ") Regarding the signing ceremony of the second phase of the construction project, Zheng Bingli, chairman of Fujian Keheng, and Wang Azhong, general manager of Changtai First Construction, attended the signing ceremony.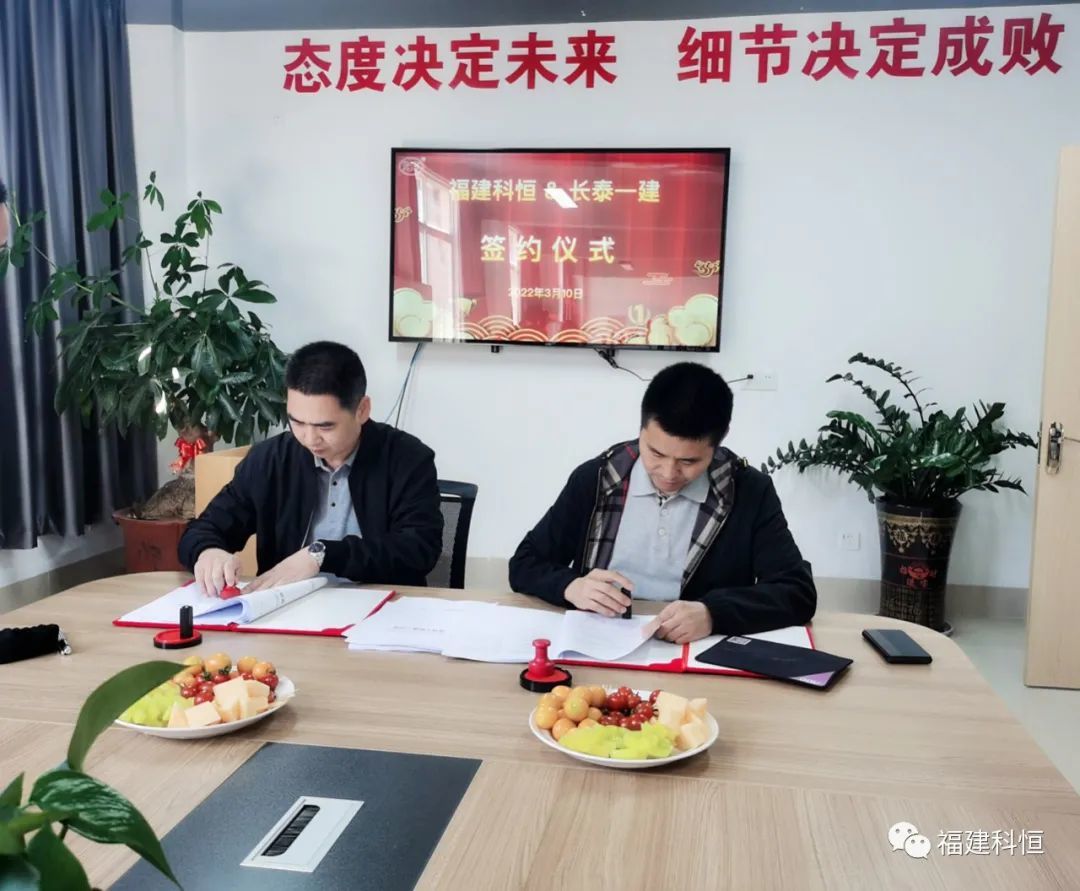 The project, with a total construction area of more than 16000 square meters, was officially launched on March 20, 2022. The construction period 245 calendar days. This cooperation between the two sides takes this project as an opportunity,
Give full play to, to achieve strong alliance.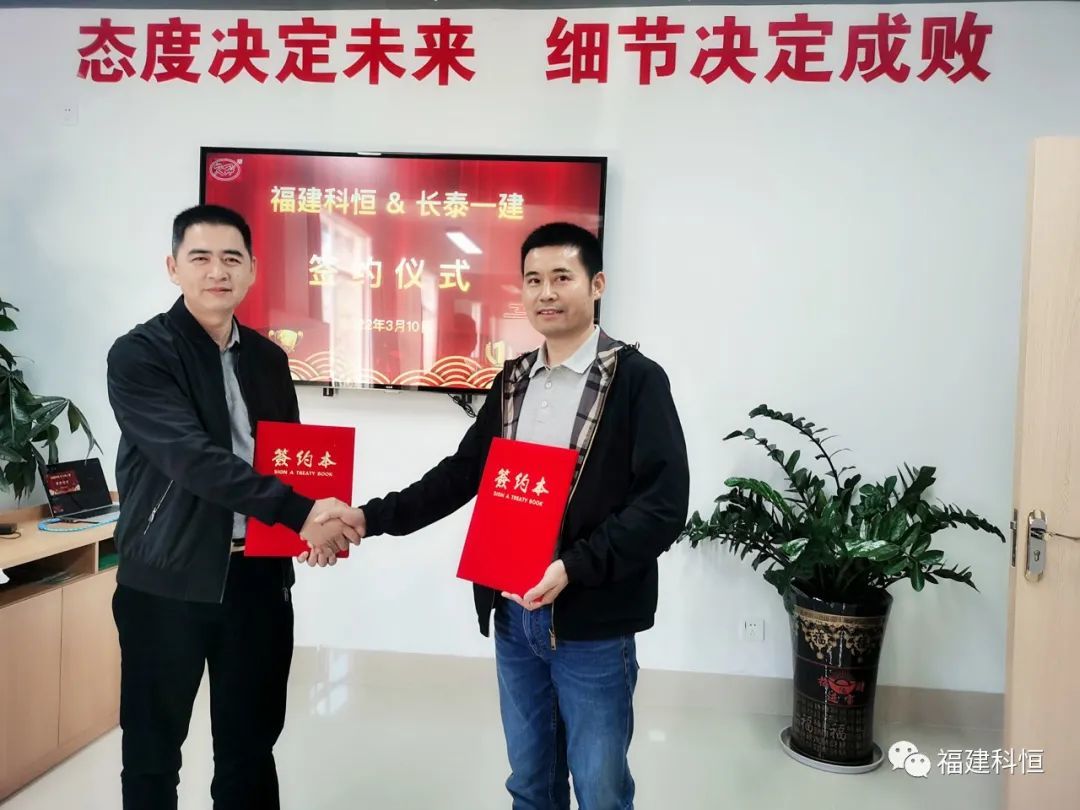 Fujian Keheng New Material Co., Ltd. is a high-tech enterprise specializing in the research and development, production and technical services of pipes, industrial pipes and door fittings. Company specializing in the production of industrial
UPVC, CPVC, PPH, PPR, PVDF and other materials have corrosion resistance, acid and alkali resistance, high temperature resistant pipe fittings, double ball valve, electric ball, pneumatic ball valve,
Butterfly, bottom, check valve, Y filter, etc. At present, we have set up companies in Xiamen and Zhangzhou. The company has a strong R & D team and strong technical force,
Mold manufacturing and production processes are all completed independently, production equipment is intelligent, product specifications are complete, and supporting facilities are complete.
After years of development, the management system has been gradually improved, and has obtained the IS09001 quality management system certificate, the IS014001 environmental management system certificate, the IS045001 occupational safety
Full health management system certificate, IS050001 energy management system certificate, drinking water hygiene license, access to a number of patents and various honors, products through the national plastic quality
Quality inspection by the quality supervision and inspection center and third parties such as SGS.